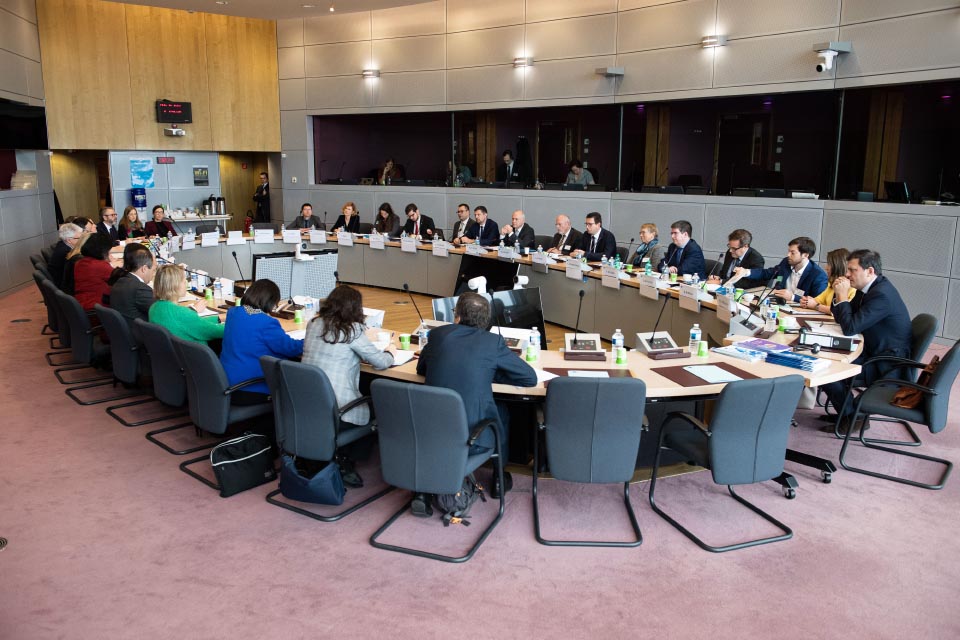 The Citizens' Committee, the FUEN Presidium and experts presented their legislative proposals to the European Commission. The legislative proposals based on the nine points of the Minority SafePack European Citizens' Initiative were presented to the European Commission. The MSPI delegation met Věra Jourová, (Vice President of the European Commission for Values and Transparency, Responsible for the European Citizens' Initiative system) and Mariya Gabriel, (European Commissioner Responsible for Innovation, Research, Culture, Education and Youth) and several representatives of the Secretariat General and Directorate General.
Source: https://www.fuen.org/en/article/Fruitful-discussions-at-the-presentation-of-the-Minority-SafePack-Initiative-to-the-European-Commission
Public hearing postponed
The MSPI public hearing at the European Parliament was to be held on March 23rd, 2020.  Due to the coronavirus epidemic the hearing was postponed to a later date. The parliamentary debate was planned to take place on April 22nd, but was also postponed due to the pandemic.
Comments are closed.